It is a globose lamp with hollow pattern on surface, the light emitted by the LED bulb across holes in the surface that projects the star sky onto walls and ceiling with thousands of stars in random order.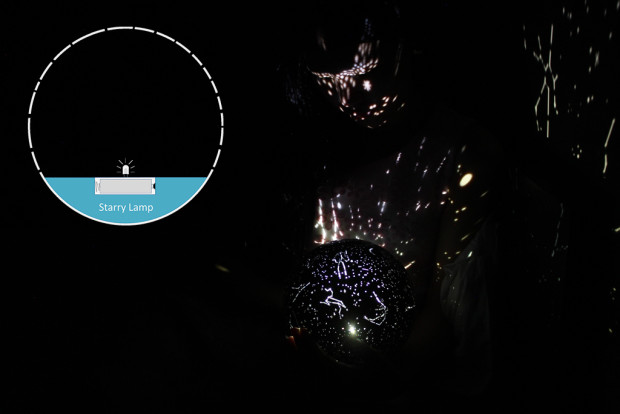 A heart made of 1 moon, 12 constellations and countless stars, the specially designed pattern brings you an extremely beautifully night sky and creates an immersive atmosphere thanks to its special lighting effect.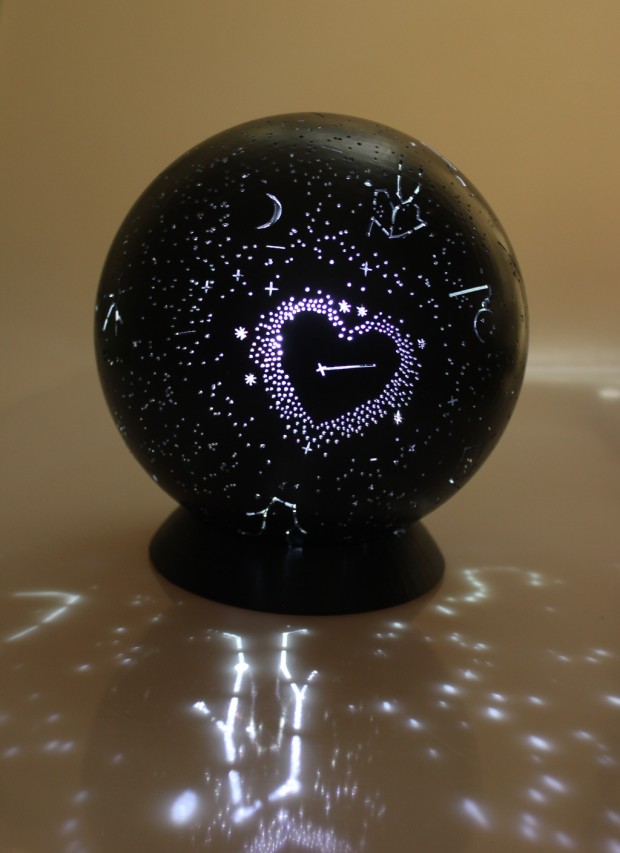 The environment is gradually illuminated by a soft light that helps relaxation and gently brings the person to sleep.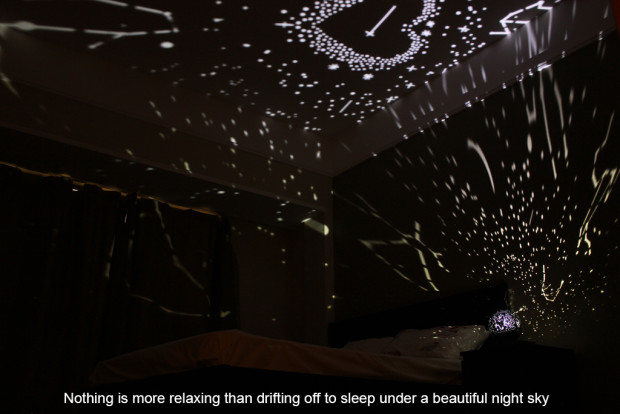 The Starry Lamp is also a perfect romantic atmosphere generator creates a special room for lovers. Forget candle, bring a bottle of wine, a bunch of flowers with music and this Starry Lamp, touches all your sense organ, what a lovely experience!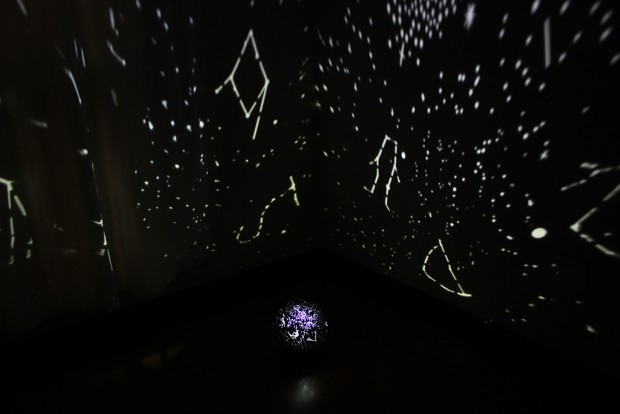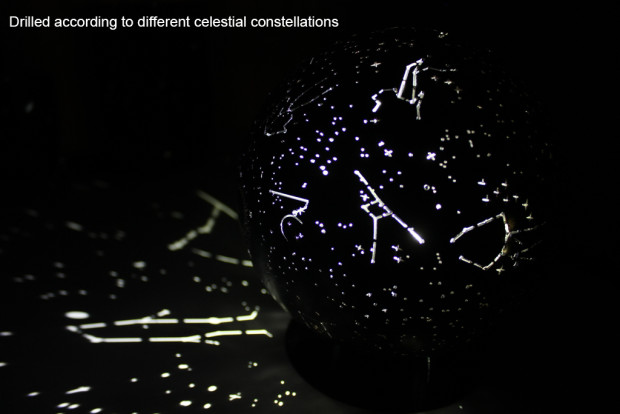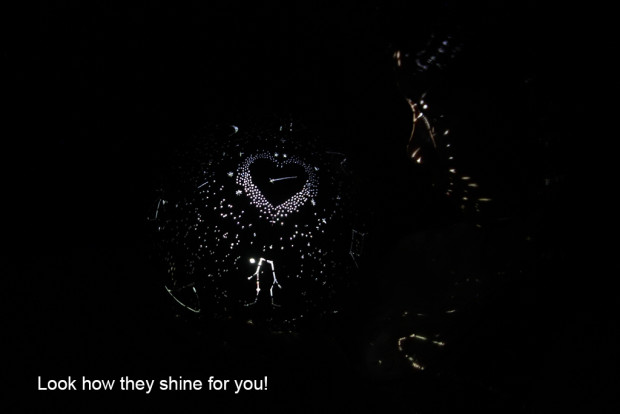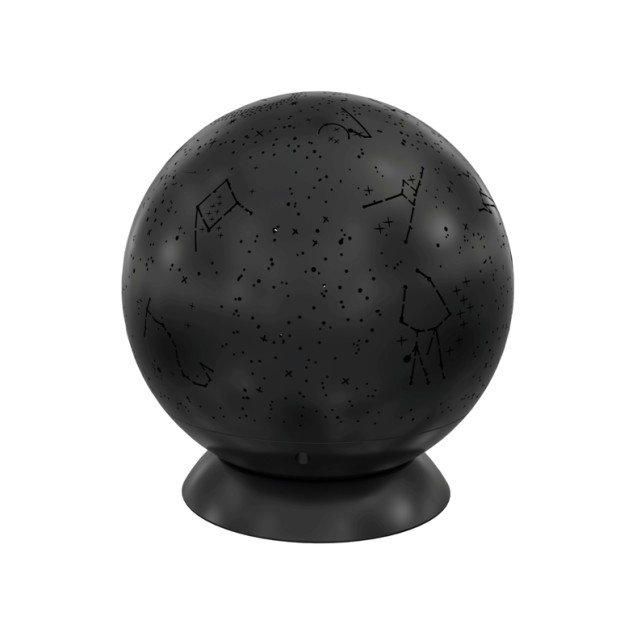 The base allows adjust the projection angle in a easy way.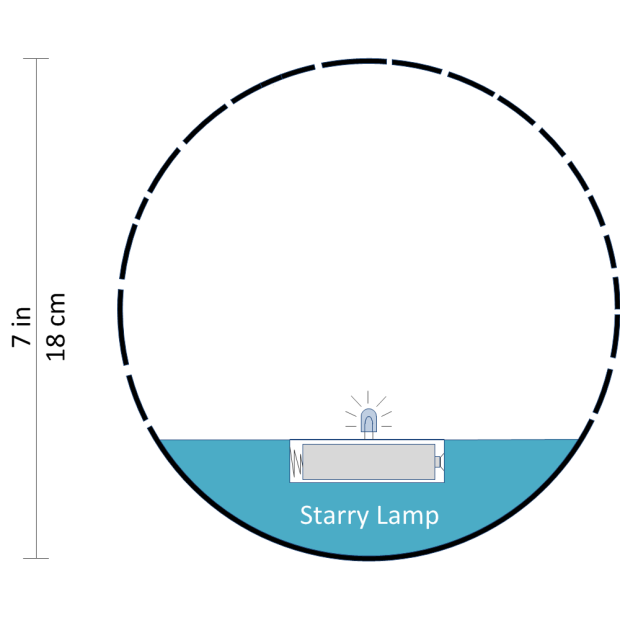 Technical Specs
| | |
| --- | --- |
| Power | 3W      |
| Lumens(brightness) | 250lm |
| Colour Temperature | 6500-7000K |
| Voltage | 100~240V  50/60  Hz |
| Battery | 3 AA Batteries |
| Warranty | 2 years |
| Product dimensions | 19 (height) x 18 (diameter) x18 (depth)  cm |
| | 7.5 (height) x 7 (diameter) x7 (depth)  in |
| Product Weight | 0.4  kg |
| Cord length | 150  cm |
| Brightness settings | 3 |